How to make a penguin (Level one: Easy)
This paper card penguin fits on a letter size (8.5 x 11.0 in) sheet of paper. This activity level is best for preschool up to first grade, 3-6years. It is a neat activity for learning the letter P, and also easy to assemble and do.
Materials Needed:
1. Scissors
2. Paper gllue
3. Paper or card
4. Eyes (you can buy some googly-eyes from your local craft shop or just cut them out from the template)
5. Colors (Black and yellow/orange)

Steps:
1. Click the penguin to download or print the template.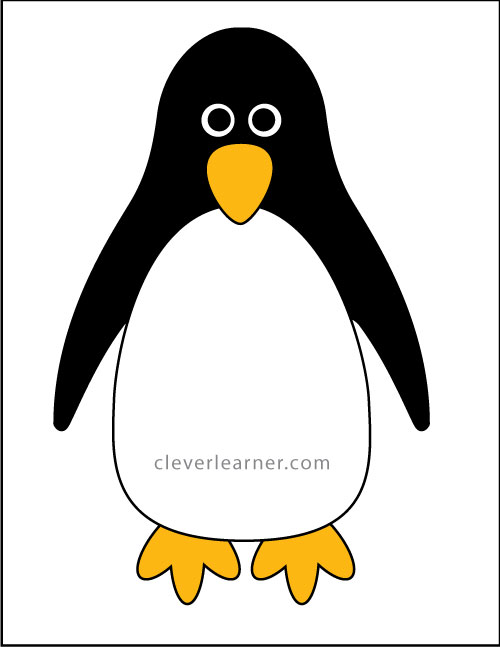 2. Print out the template and carefully cut out the shapes.
3. Color the parts using black for the top, yellow/orange for the feet and mouth. Leave the belly area white.
4. Appy some glue to the back of the egg-shape body and fix it to the black top. (use the picture above as a guide)
5. Apply some glue to the feet and fix them to the body. Allow the child experiment how they want to do this.
6. Fix the eyes and finally the yellow mouth.

Easy and fun!!