Beginning sounds worksheets

These worksheets come in different levels of difficulty. The first set is for children learning about the beginning sound of the pictures. The second set allows children to put in the letters and also see and read the entire word for that picture. The third set allows children to write down the first two letters that represent the beginning sounds of the pictures.
Click on each of the previews and decide which worksheets work best for your children. Have fun.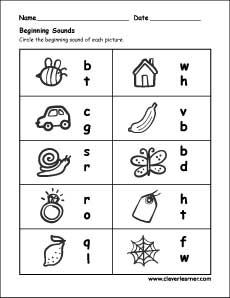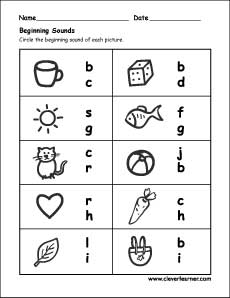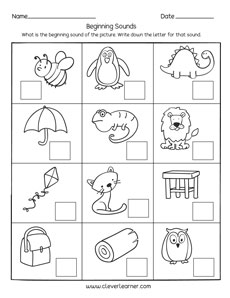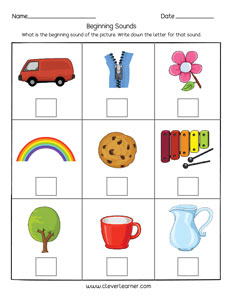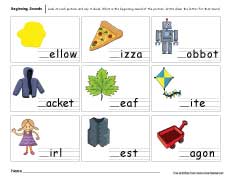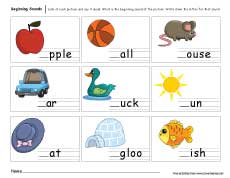 Write the first two letters for the beginning sound of the pictures